MAY I INTRODUCE YOU TO…..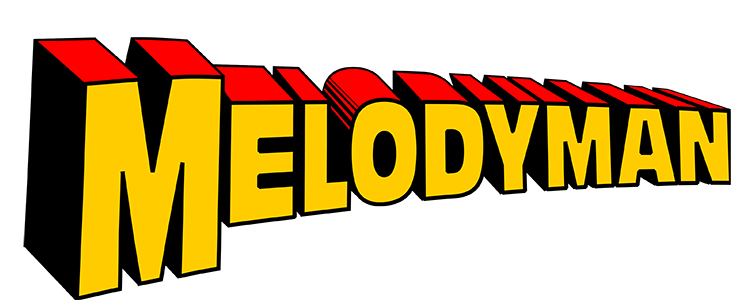 Look!… up in the Sky… It's a
Bird…
It's a
Plane
…No it's MELODYMAN!
Yes. It's MELODYMAN. Strange visitor from another planet , who came to earth with powers and abilities far beyond those of mortal men.
MELODYMAN. Who can change the course of a 19th century symphony.
Bend guitar strings in his bare hands…etc…etc


MELODYMAN represents my love for melody, romance and passion

The artwork and creation of MELODYMAN was completed by Ramona Fradon, famed comic artist responsible for Aquaman and Brenda Starr…..
thanks Ramona